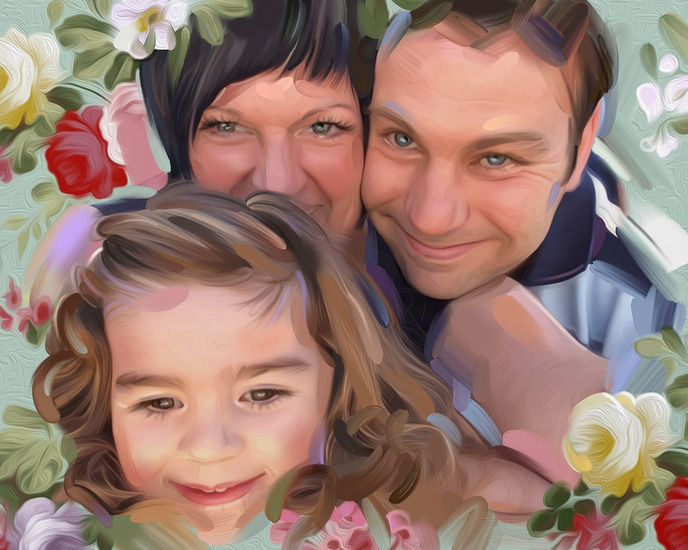 40 x 50 cm, © 2019, prijs op aanvraag
Tweedimensionaal | Grafiek | Digitaal
Custom family portrait. Digital hand painted with pen and tablet. These type of portraits are send as jpg.file per email. You can get it printed on canvas or any other medium at your local or online print shop. World wide.