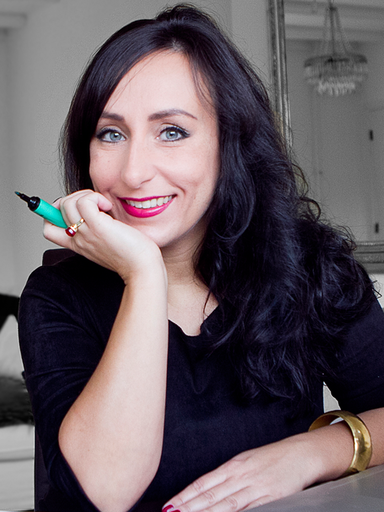 Journey
Ever since I was a child drawing and painting have been my passion. Art was my favorite class in school. I pursued to study it and received my Bachelors degree at the School of Fine Arts in Maastricht, the Netherlands.
Followed by several years of exploring and developing my art in the USA. I worked with traditional medium and got experienced in oil and acrylic painting. I maintained a realistic style in my oil portraits and an expressionistic style in my sports paintings.
I made many portraits and sports art works for private and coorparate clients, among others Ryan Sims from Kansas City Chiefs and Athletes for Charity in New York. After several years I returned back to the Netherlands where some of my work got published as art prints and posters. I continued making people portraits. A new subject came and I started making dog paintings for clients world wide.
Something different
Next to being an artist I started working as a graphic designer for a Dutch newspaper making the layout of life style magazines and creating marketing tools. I got experienced in working with digital media and creating digital illustrations for the magazines horoscope and articles. It turned out these years were of high value for my next step in life...
After this my journey continued as an independent artist and designer. I made portrait paintings in my studio for clients and designed logos, businesscards and other graphic design tools for small businesses. A new fase came and I started to travel frequently to Portugal.
Go with the flow
Since I was traveling a lot I was away from my art studio and had to find a solution for making portraits. I combined my skills that I learned from painting with traditional medium like oil and acrylic paints, sketching with pastels with my digital skills that I gained from my experience working as a graphic designer. I developed a new way and style to make my art, my digital hand painted floral pet portraits were born, I added the floral aspect because flowers are just so beautiful and happy.
Inspiration
People, animals, music, flowers, street scenes are the main subject of my art. I get inspired by many things. Walking in the streets, seeing and hearing musicians play, looking at peoples faces riding the subway, walking in parks or abandoned places, inspiration can be found anywhere at any moment!
I am inspired by various artists like Picasso, Van Gogh, Monet, Fridah Kahlo, Maud Lewis and artists from the Renaissance, Impressionism and modern time period.
Style
My art is a fusion of reality and my own perception. I strive to find the perfect balance between realism and impressionism.